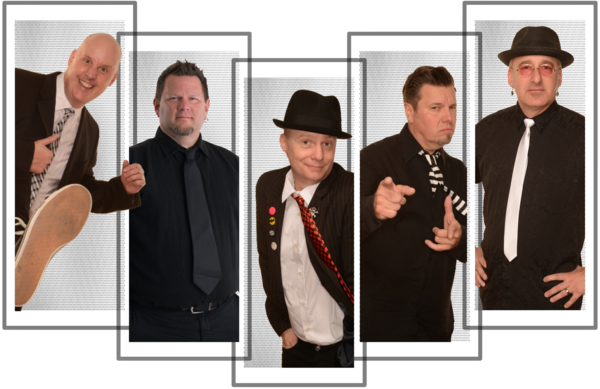 PLAYBOYS HAVE MORE FUN
Meet the swingenest playboys in town. The Neon Playboys will turn your event into a swinging dance party filled with all your favorite hits from the 70's and 80's brought to life by 5 of northern California's hottest musicians serving all the grooves shaken not stirred. You'll be drawn to the dance floor by the sounds of everyone from the Commodores and Rod Stewart to New Order and Prince. So set down your martini and follow the music to an explosion of the coolest hits with plenty of swagger.
What's In This Drink?
Neon Playboys' show is suitable for all ages, and the perfect entertainment for corporate events, weddings, birthday parties, festivals, etc. Check out our song list and start picking the songs you want to hear. Don't see that special song you are looking for? The Neon Playboys can help. Let us know what you are looking for and we can make sure your song is ready when you are.
Make Mine a Double
We can also provide a full sound system, sound engineer, fully stocked DJ (for break music, before show and after show music), and colored stage and dance floor lighting for your event. Let us help you make your event one everyone will be talking about for years to come.
NEON PLAYBOYS LIVE AUDIO